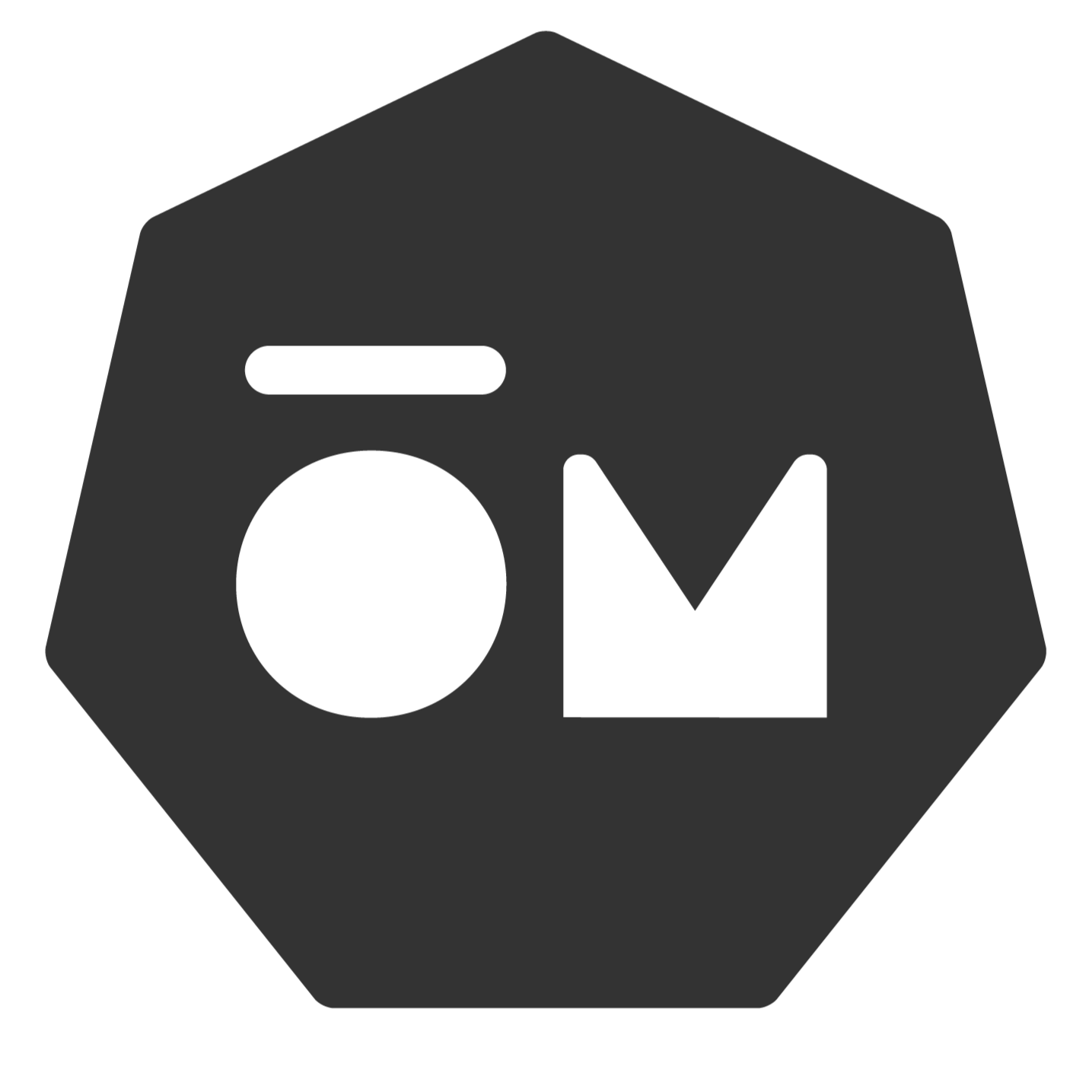 A club for spiritual wellness
--- ---
The cōmmunity
We are a community of mid-senior level professionals, entrepreneurs, and creatives who proactively cultivate our spiritual wellbeing.We believe

there are parts of ourselves

we've yet to meet
We hold a both a

personal AND an inclusive

model of spirituality
We lean into experiences that support our

expansion


We 'practice' to develop

greater capacity

for life
We seek

world-class facilitators & techniques


We want to meet

likeminded & likehearted

people
We wish to

make a positive contribution

in the world
We recognize the power of

investing in ourselves
If this sounds like you, we are the spiritual hōme you've been seeking.
---
become a member
Apply to become a member and get plugged into conscious, kind, and vetted community.
---
Modern ŌM has served as a sanctuary from my challenges, deepened my connection with self, as well provided a community of people who are conscious and connected to something greater than themselves. I truly am grateful for this space.
Michelle M (Aug 15, 2022)
---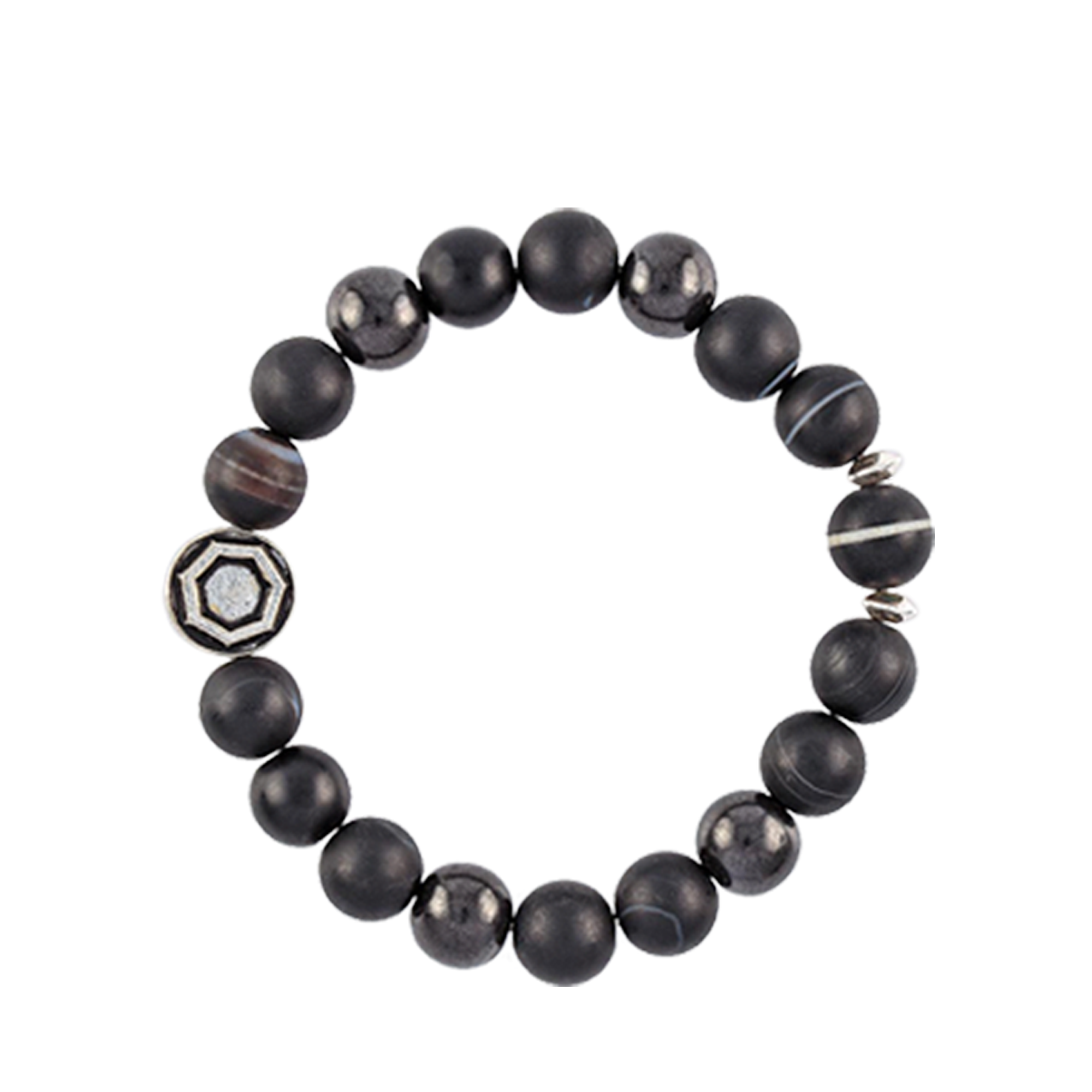 WELCOME HŌME
We all seek a space where we feel safe and connected, one that transcends life's challenges, the uncertainty, and the routine. A place to check-in when the world urges us to check-out. A place of inspiration and insight, beyond the boundaries of the mind. Where we connect with our purpose and passion, and gather the strength to show up as ourselves. When we go there, it's familiar. It feels like home.That space is within.Whether we choose to take the long road, the scenic route, or a shortcut... the door inward is always open and welcoming. Modern ŌM is here to remind you that there are many 'ways in' and that your path is valid, profound, and uniquely yours.There are many of us in this generation, all over the world, who are taking the inward journey. Modern ŌM believes there's infinite value in taking it together. If you're seeking a community with an open-minded, realistic, and embodied approach to spiritual wellness, we welcome you hŌMe.
---
OUR STORY
Modern ŌM was founded in 2015 as a family-owned brand with designs based on the 7 chakras.Shortly thereafter, Founder Myk Likhov began hosting meditations in his loft to share mindful tools with Miami. A small group grew into the leading local practice community, even organizing Miami's first Mindfulness Festival and an 800 person meditation at Brickell City Centre.During lockdown Modern ŌM went virtual and Zoomed facilitators across spiritual practices, geographies, and cultures nonstop for 543 consecutive days. We met so many incredible people during this time.As Miami returned to life, blossoming into a global destination, Modern ŌM has also thrived by offering diverse, consistent, and world-class programming to an exciting wave of entrepreneurs, creatives, and professionals.Our consistency, alongside an ethos of kindness and open-mindedness, has established Modern ŌM as a trusted spiritual home for our generation of seekers.Today we have evolved into a curated membership for people who are training their
spirit. Apply here to learn more.You can shop high vibrational jewelry and home goods produced by our Founders in North Carolina.
---
PAST EVENTS
A Mindfulness festival, bringing top global meditation and spiritual teachers to Miami for a first-of-its-kind event. (4 min)
Miami's largest meditation to date; an 800 person meditation at Brickell City Centre on Earth Day 2017 honoring the planet. (2 min)
We acknowledge that Modern ŌM is located on the ancestral lands of the Tequesta people. We honor elders past and present & those who have stewarded this land throughout the generations.
A CLUB FOR SPIRITUAL WELLNESS
If you are ready for a conscious, kind, and vetted community, we are the spiritual Hōme you've been seeking.
Enter your email to receive the application
WHAT CAN I ACCESS ?
Members access events on Eventbrite
| Session | ŌM | WISDŌM | FREEDŌM |
| --- | --- | --- | --- |
| Group Meditations (All) | 10% off | ✓ | ✓ |
| Kundalini (All) | 10% off | ✓ | ✓ |
| Drumming | 10% off | ✓ | ✓ |
| Intimacy with Michelle | 10% off | ✓ | ✓ |
| Conscious Relating | 10% off | ✓ | ✓ |
| Panels | 10% off | ✓ | ✓ |
| Reiki Circle | 10% off | ✓ | ✓ |
| Breathwork (All) | 10% off | ✓ | ✓ |
| Full Moons (All) | 10% off | 10% off | ✓ |
| Concerts (All) | 10% off | 10% off | ✓ |
| Spiritual Sundays (Faena) | 10% off | 10% off | ✓ |
| Hammam & Sound (Faena) | 10% off | 10% off | ✓ |
| Curated Member Dinners | Full ticket | Full ticket | ✓ |
| Other Events* | 10% off | 10% off | ✓ |
VEDIC TRAINING
Master teacher Théo Burkhardt is offering the Vedic initiation course March 30 - April 2 in Miami at the Modern ŌM Bungalow.
Join at either of these 2 time slots:
| | | |
| --- | --- | --- |
| Thursday, Mar 30 | 7 - 8:30AM ET | 7 - 8:30PM ET |
| Friday, Mar 31 | 7 - 8:30AM ET | 7 - 8:30PM ET |
| Saturday, Apr 1 | 7 - 8:30AM ET | 10 - 11:30 AM ET |
| Sunday, Apr 2 | 7 - 8:30AM ET | 10 - 11:30 AM ET |
The Vedic Meditation course fee is an investment in a powerful ancient technique, and a priceless education in self-knowledge. A fair exchange is important for both student and teacher.
The fee includes: The course, weekly Knowledge Meetings, and a lifetime of support.
To ensure that this teaching is made available to all, course fees are determined by the student on a sliding scale based on average annual earnings.
In good faith and based on your highest integrity, please choose your appropriate course fee using the guideline below.
$800 - STARTING OUT
Students / Starving Artists / Seniors
earn less than $50k annually
$1000 - DOING FINE
Mid-Career Professionals (and those supported by others)
earn $50k - $100k annnually
$1200 - DOING GOOD
Senior-Level Professionals (and those who are more well-off)
earn more than $100k annually
You can also pay via Paypal or Venmo.
UPCOMING MMTT
Join author and mindfulness lecturer Amanda Gilbert and Modern ŌM for our 3rd Modern Meditation Teacher Training Program (MMTT).
This comprehensive and industry leading five month, 200 hour is rapidly setting the standard for the next generation of meditation teachers.
Begin your training with Amanda online or in Miami on August 19, 2023.
Apply today to join the training.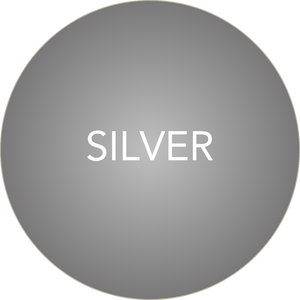 UPCOMING RETREATS
ANNOUNCEMENT COMING SOON
PAST RETREATS
Miami 5-Day Silent Retreat, Winter 2023
Equinox Retreat at ChoZen, Fall 2022
Equinox Retreat at ChoZen, Spring 2022
Equinox Retreat at ChoZen, Fall 2021
MIAMI EVENTS
Join Miami's largest conscious community at 25+ monthly events in beautiful and iconic settings.
Explore by topic
Miami programs range from 45 minute practices, to 2 hour workshops, to weekend immersions, to multi-week master classes, to professional certifications. Our 3rd Annual (Virtual) Challenge
Whether you choose to take the long road, the scenic route, or a shortcut,

your path inward is valid, profound, and uniquely yours

.This January, we challenge you to journey virtually with 31 different facilitators over 31 days and experience the many ways into YOU. Expect ah ha moments, wisdom transmissions, accessing higher states of consciousness, and (most importantly) a renewal of SELF.It's a CHALLENGE, so you'll earn prizes from our online shop for attending.To sign up, make a contribution in a number that is significant to you (like $11.11, $20.23, $32.10, $45.67, $111.11) that also feels appropriate (minimum $10) .
We suggest around $40 but feel free to adjust up or down. Those contributing $100+ will be invited to a private Modern ŌM future-planning event in March.
This is

one of our most-loved programs

, and we're excited to share it again.
The journey hōme starts January 1st, 2023.
---
CHALLENGE SCHEDULE
All sessions are 45 minute LIVESTREAMS (online) 10AM or 8PM ET. Recordings will be available on demand.
SUN, 1/1, 8PM

//

Arriving Home with Amanda Gilbert
MON, 1/2, 10AM

//

Yoga For The Stages Of Life with LeoRising
TUE, 1/3, 8PM

//

Living Awake with Zimberg
WED, 1/4, 10AM

//

Life After Transformation, Jennifer Grace
THU, 1/5, 8PM

//

Sacred Sexuality 101, Darren Austin Hall
FRI, 1/6, 10AM

//

Mysticism & Money with Sylvia Benito
SAT, 1/7, 10AM

//

Somatic Movement with Biba
SUN, 1/8, 8PM

//

Practical Meditation with Michael Krass
MON, 1/9, 10AM

//

Chakra Tune Up with Sarah Platt-Finger
TUE, 1/10, 8PM

//

Authentic Journeys with Jasmyn Russell
WED, 1/11, 10AM

//

Energy Alchemy with Eugene Gant
THU, 1/12, 8PM

//

Breathe with Onyay Pheori
FRI, 1/13, 10AM

//

The Art of Sacred Living, Kevin Walton
SAT, 1/14, 10AM

//

Walking Meditation with Murray Hidary
SUN, 1/15, 8PM

//

Orgasmic Leadership with Briana Lynn
MON, 1/16, 10AM

//

Meditate with Harshvardhan
TUE, 1/17, 8PM

//

Yoga & Modern Life with Marcel Anders
WED, 1/18, 10AM

//

Laugh Class with Alan Wein
THU, 1/19, 8PM

//

Spiritual Real Talk with Megan Monahan
FRI, 1/20, 10AM

//

/ Golden Voices with Jeff Scult and Victory Jones
SAT, 1/21, 10AM

//

Creativity: An Evolutionary Path with Adam Roa
SUN, 1/22, 8PM

//

Better Human Sundays with Erika Ramelli
MON, 1/23, 10AM

//

The Science of Connection with Michelle Alva
TUE, 1/24, 8PM

//

4D Sound Meditation with Dror Rada
WED, 1/25, 10AM

//

Astrology Update with George H Lewis
THU, 1/26, 8PM

//

Dance of Liberation with Parashakti
FRI, 1/27, 10AM

//

The Love Club with Chrissy Ionno
SAT, 1/28, 10AM

//

The Gut-Energy Connection with Dr. Vincent Pedre
SUN, 1/29, 8PM

//

Chakra Breathwork Meditation with Jordana Reim
MON, 1/30, 10AM

//

REMEMBRANCE: Breathwork & Meditation with Erin Ward
TUE, 1/31, 8PM

//

Guided By Biet with Biet Simkin
---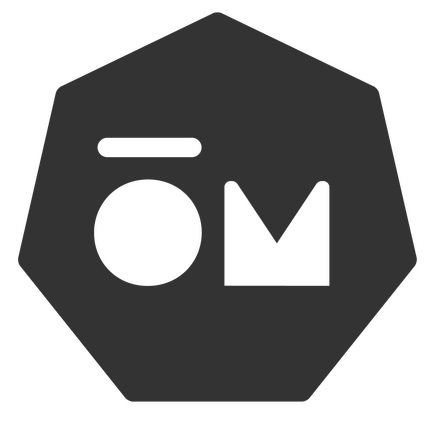 INTIMATE WEEKLY SITS
All participants are invited to our Wednesday meditations and check in's with Mindfulness lecturer and author, Amanda Gilbert.
WED, 1/4, 9-10PM

//

Home Sitting Group
WED, 1/11, 9-10PM

//

Home Sitting Group
WED, 1/18, 9-10PM

//

Home Sitting Group
WED, 1/25, 9-10PM

//

Home Sitting Group
Joining these sessions will count toward the challenge.
---
TESTIMONIAL
Last year in December Modern ŌM dropped the January challenge. Without knowing exactly what this challenge might be, I knew it was exactly what the universe intended for me, and I was all in.The synergy of my own inner work, with the love, knowledge, wisdom, and guidance of the Modern ŌM community created a driving force of inner growth, and it hasn't stopped since. That inner growth has led to amazing outer growth in the world around me.I dropped off attending after the challenge... because the Jan challenge worked too well!The universe is pretty funny. Shows you where you can find a community that provides all the tools to grow, and then catapults you away to go out and test them out as you find your way back.I'm back! THANK you for all that you do and the amazing community you have created!
Chris Butters, Previous Participant
---
PREVIOUS CHALLENGES
---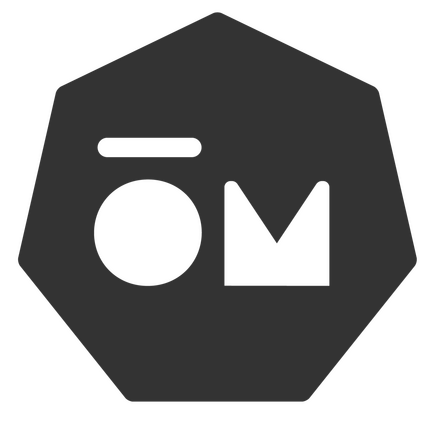 UPCOMING SESSIONS
1st Tue 9pm - Art of Sacred Living Kevin Walton
Every Wed 9pm - HOME Amanda Gilbert
1st Sun 8pm - Medi Club Amanda Gilbert
2nd Tue 9pm - Energy Tune Up Sarah Platt-Finger
Every Wed 9pm - HOME Amanda Gilbert
2nd Sun 8pm - Medi Club Benjamin Decker
3rd Tue 9pm - Money & Mysticism Sylvia Benito
Every Wed 9pm - HOME Amanda Gilbert
3rd Sun 8pm - Medi Club Michael Krass
4th Tue 9pm - Living Awake Zimberg
Every Wed 9pm - HOME Amanda Gilbert
4th Sun 8pm - Medi Club Cayce Howe
Why not join? It's top faciltiliatators & free. 🙏🏼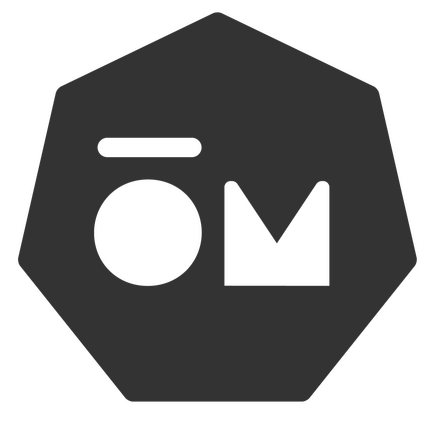 WORK WITH US
Corporate Mindfulness
Modern ŌM is a trusted mindfulness partner to businesses ranging from startups to Fortune 100 companies. Our facilitators lead 20-60 min sessions on meditation, stress reduction, mindful communication, laugher, and more.
Inquire about corporate mindfulness
Event Programming Services
Modern ŌM curates and produces mindful programs according to client needs. With a portfolio of 150+ experts across mindful and spiritual practices, we bring topical expertise, credibility, and efficiency to in-person and online events.
Inquire about programming services
Content Creation Services
Since 2020, Modern ŌM has worked with 200+ Creators to generate content across mindful and spiritual genres. We support brands, organizations, apps, and service providers to produce recorded content targeted to their audiences.
Inquire about content creation
Sponsorship Opportunities
Modern ŌM organizes events in Miami and online for people interested in spiritual wellness. Socially savvy businesses and brands may find it useful to connect with our audience of 30-50 year old professionals and creatives.
Inquire about sponsorship opportunities
Bungalow Rental
Our Bungalow in the heart of Miami is a home to Miami's spiritual community. It's an ideal space to host an event, workshop, or gathering for aligned companies, brands, or communities.
Inquire about booking Bungalow
We've worked with: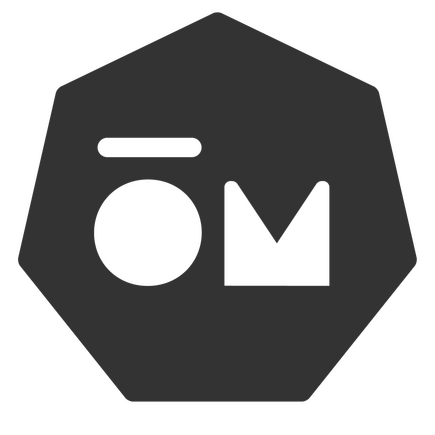 ---
FIND US IN MIAMI
Modern ŌM Bungalow
5020 NE 2nd Avenue
Miami, 33137
Faena Hotel
3201 Collins Ave
Miami Beach, FL 33140
Mayfair House
3000 Florida Ave
Coconut Grove, FL 33133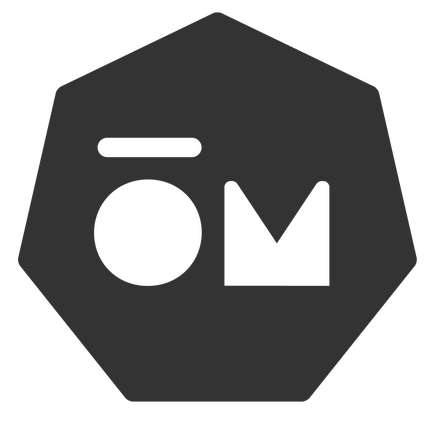 TERMS AND CONDITIONS
Welcome, and thank you for your interest in Modern OM, LLC, a Delaware Benefit Company, ("Modern ŌM," "we," "our," and/or "us") values the privacy of individuals who use our websites (including www.clubmodernom.com, club.modernom.co) or services that link to this Privacy Policy (collectively, our "Services"). These Terms of Service are a legally binding contract between you and Modern ŌM regarding your use of the Service.PLEASE READ THE FOLLOWING TERMS CAREFULLY.BY CLICKING "SIGN UP," OR OTHERWISE ACCESSING OUR SERVICES, YOU AGREE THAT YOU HAVE READ AND UNDERSTOOD, AND, AS A CONDITION TO YOUR USE OF THE SERVICES, YOU AGREE TO BE BOUND BY, THE FOLLOWING TERMS AND CONDITIONS, INCLUDING MODERN ŌM PRIVACY POLICY (TOGETHER, THESE "TERMS"). IF YOU ARE NOT ELIGIBLE, OR DO NOT AGREE TO THE TERMS, THEN YOU DO NOT HAVE OUR PERMISSION TO USE THE SERVICE. YOUR USE OF THE SERVICE, AND MODERN ŌM'S PROVISION OF THE SERVICE TO YOU, CONSTITUTES AN AGREEMENT BY MODERN ŌM AND BY YOU TO BE BOUND BY THESE TERMS.ARBITRATION NOTICE. Except for certain kinds of disputes described in Section 17, you agree that disputes arising under these Terms will be resolved by binding, individual arbitration, and BY ACCEPTING THESE TERMS, YOU AND OPEN ARE EACH WAIVING THE RIGHT TO A TRIAL BY JURY OR TO PARTICIPATE IN ANY CLASS ACTION OR REPRESENTATIVE PROCEEDING. YOU AGREE TO GIVE UP YOUR RIGHT TO GO TO COURT to assert or defend your rights under this contract (except for matters that may be taken to small claims court). Your rights will be determined by a NEUTRAL ARBITRATOR and NOT a judge or jury. (See Section 17.)1. Modern ŌM Services Overview. Modern ŌM provides live in-person and online, meditation, yoga, movement, breathwork and other classes that fall into the category of spiritual wellness.2. Disclaimer. YOU SHOULD BE AWARE THAT THERE ARE INHERENT HEALTH RISKS TO EXERCISE, INCLUDING RISK OF INJURY. BY ACCESSING THE SERVICE, YOU FURTHER ACKNOWLEDGE AND AGREE THAT YOUR PERFORMANCE OF ANY AND ALL EXERCISES OR ACTIVITIES RECOMMENDED BY THE SERVICE IS WHOLLY AT YOUR OWN RISK. OPEN, ITS EMPLOYEES AND ITS AGENTS, WILL NOT BE LIABLE FOR ANY PHYSICAL OR MENTAL INJURY OR ILLNESS THAT MAY RESULT, WHETHER DIRECTLY OR INDIRECTLY, FROM ANY OF OUR CLASSES. WHILE WE MAY PROVIDE GUIDELINES SUCH AS DESCRIPTIONS, PICTURES, OR VIDEOS DESCRIBING HOW TO PERFORM SPECIFIC EXERCISES OR ACTIVITIES, YOU ASSUME SOLE RESPONSIBILITY FOR PERFORMING THOSE EXERCISES OR ACTIVITIES WITH PROPER FORM, AS RISK OF INJURY OR ILLNESS INCREASES WITH IMPROPER FORM. WE ENCOURAGE YOU TO SEEK MULTIPLE SOURCES OF INFORMATION REGARDING HOW TO PERFORM EACH EXERCISE CORRECTLY, ESPECIALLY IF YOU ARE NEW TO ANY OF THE FORMS OF TRAINING OR ACTIVITY YOU SEEK TO PERFORM.WE HIGHLY RECOMMEND YOU SEEK GUIDANCE FROM A MEDICAL DOCTOR OR OTHER QUALIFIED HEALTH CARE PRACTITIONER IF YOU ARE PREGNANT, HAVE ASTHMA, OR HAVE ANY PREEXISTING INJURIES OR CONDITIONS THAT MAY COMPROMISE YOUR BREATHING, OR THAT MIGHT OTHERWISE INTERFERE WITH RECOMMENDED ACTIVITIES.YOU MUST DISCONTINUE EXERCISE IN CASES WHERE IT CAUSES PAIN OR SEVERE DISCOMFORT, AND SHOULD CONSULT A MEDICAL EXPERT PRIOR TO RETURNING TO CLASSES IN SUCH CASES.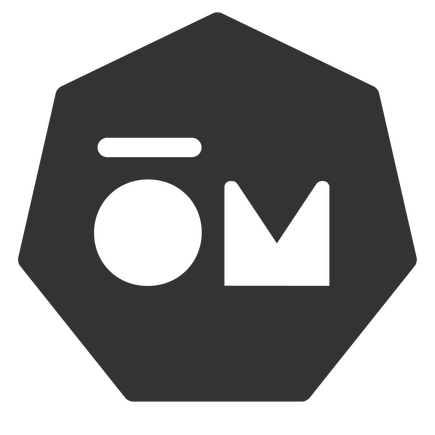 MODERN ŌM PRIVACY POLICY
Modern OM, LLC, a Delaware Benefit Company, ("Modern ŌM," "we," "our," and/or "us") values the privacy of individuals who use our websites (including www.clubmodernom.com, club.modernom.co) or services that link to this Privacy Policy (collectively, our "Services"). This privacy policy (the "Privacy Policy") explains how we collect, use, and share Personal Information from users of our Services ("Users"). By using our Services, you understand that we will collect, use, and disclose your personal information as described in this Privacy Policy. Beyond the Privacy Policy, your use of our Services is also subject to our Terms of Service.I. Information We CollectWe may collect a variety of information from or about you from various sources, as described below. In this Privacy Policy, "Personal Information" means any information relating to an identified or identifiable individual.1. Information You Provide to Us.Registration and Profile Information. If you sign up for an account, register to use our Services, or sign up for notifications or updates, we ask you for your [phone number and email address].Communications with Us. If you contact us directly, we may receive additional Personal Information about you. For example, when you contact us for customer support, we may receive your name, email address, the contents of a message or attachments that you may send to us, and other Personal Information you choose to provide. If you subscribe to our newsletter, we will collect certain Personal Information from you, such as your [email address]. When we send you emails, we may [track whether you open them to learn how to deliver a better customer experience and improve our Services].Payment Information. If you make a purchase through our Services to book an online class, your payment-related information, such as your credit card information, billing information, and any other financial information necessary to complete your purchase ("Payment Information") is processed by our third-party payment processor, and we do not collect, store, or process your Payment Information. For more information, please see the "Payment Processing" section below.- Information We Collect When You Use Our Services.Information from Cookies and Similar Technologies. We and our third-party partners collect information using cookies, pixel tags, or similar technologies. Our third-party partners, such as analytics and advertising partners, may use these technologies to collect information about your online activities over time and across different services. We may use both session cookies (which are deleted from your device after you leave the website) and persistent cookies (which remain on your device for longer or until you delete it manually). A session cookie disappears after you close your browser. A persistent cookie remains after you close your browser and may be used by your browser on subsequent visits to our Services.C. Information We Receive from Third Parties.Information from Third-Party Services. If you choose to link our Services to a third-party account, we may receive Personal Information about you, including your profile information and your photo. If you wish to limit the Personal Information available to us, you should visit the privacy settings of your third-party accounts to learn about your options. If we combine or associate information from other sources with Personal Information that we collect through the Services, we will treat the combined information as Personal Information in accordance with this Privacy Policy.Payment Processing. When you make a purchase through our Services, your payment is processed by a third-party payment processor such as [Stripe] ("Payment Processor"). This Payment Processor may collect Personal Information from you, including your [name, email address, billing address] and Payment Information in connection with your purchase. The use of your Personal Information by our Payment Processor is governed by its terms and conditions and privacy policy, and Personal Information we receive about you from our Payment Processor is governed by this Privacy Policy.II. How We Use the Information We CollectWe use the Personal Information we collect for the following purposes:- Communicating with you. We may use your email address or other Personal Information we collect on the Services as necessary to contact you for administrative purposes such as to provide services and information that you request, respond to comments and questions, and otherwise provide customer support. If you share your phone number with us, we may use it to send you text messages, including account notifications, if you choose to receive such messages.
- Providing the Services and personalizing your experience. We may use your Personal Information to provide and maintain the Services, including to allow you to book online classes and sessions, facilitate transactions and payments. When doing so, we may use your Personal Information to personalize your experience on our Services such as by providing tailored content and recommendations.
- Marketing. We may use your email address and other Personal Information to send marketing communications related to our Services. Generally, you have the ability to opt out of receiving any promotional communications as described below under "Your Rights and Choices." Where required under applicable law, we will only send you promotional emails with your opt-in consent.
- Advertising. We may use your usage information and other Personal Information to develop and provide you with promotional and advertising materials that may be relevant, valuable, or otherwise of interest to you.
- Other Purposes. For other purposes for which we provide specific notice at the time the Personal Information is collected.## Use of CookiesWhere required by applicable law, we obtain your consent to use cookies. You can find more information about your rights and choices, and how to block the use of certain cookies in the section Your Rights and Choices below.## Our Use of European Personal InformationIf you are located in the European Economic Area, we only process your Personal Information when we have a valid "legal basis", including when:- Consent. You have consented to the use of your Personal Information, for example to send you marketing communications or to use cookies and similar technologies.
- Contractual necessity. We need your Personal Information to provide you with the Services, for example to respond to your inquiries.
- Compliance with a legal obligation. We have a legal obligation to use your Personal Information, for example to comply with tax and accounting obligations.
- Legitimate interests. We or a third party have a legitimate interest in using your Personal Information. In particular, we have a legitimate interest in using your Personal Information for product development and internal analytics purposes, and otherwise to improve the safety, security, and performance of our Services. We only rely on our or a third party's legitimate interests to process your Personal Information when these interests are not overridden by your rights and interests.III. How We Share the Information We CollectExcept as described in this Policy, we will not disclose your Personal Information that we collect on the Services to third parties without your consent. We may disclose your Personal Information to third parties if you consent to us doing so, as well as in the following circumstances:- Affiliates. We may share any Personal Information we receive with our affiliates for any of the purposes described in this Privacy Policy.
- Vendors and Service Providers. We may share any Personal Information we receive with vendors and service providers retained in connection with the provision of our Services.
- User Content. You can see, schedule, and attend online classes through our Services. Some of your profile information may be viewable by other users.
- Analytics Partners. We use analytics services such as Google Analytics to collect and process certain analytics data. These services may also collect information about your use of other websites, apps, and online resources.- As Required By Law and Similar Disclosures. We may access, preserve, and disclose your Personal Information if we believe doing so is required or appropriate to: (a) comply with law enforcement requests and legal process, such as a court order or subpoena; (b) respond to your requests; or (c) protect your, our, or others' rights, property, or safety. For the avoidance of doubt, the disclosure of your Personal Information may occur if you post any objectionable content on or through the Services.
- Merger, Sale, or Other Asset Transfers. We may transfer your Personal Information to service providers, advisors, potential transactional partners, or other third parties in connection with the consideration, negotiation, or completion of a corporate transaction in which we are acquired by or merged with another company or we sell, liquidate, or transfer all or a portion of our assets.
- Consent. We may also disclose your Personal Information with your permission.IV. Your Rights and ChoicesMarketing Communications. You can unsubscribe from our promotional emails via the link provided in the emails. Even if you opt-out of receiving promotional messages from us, you will continue to receive administrative messages from us.